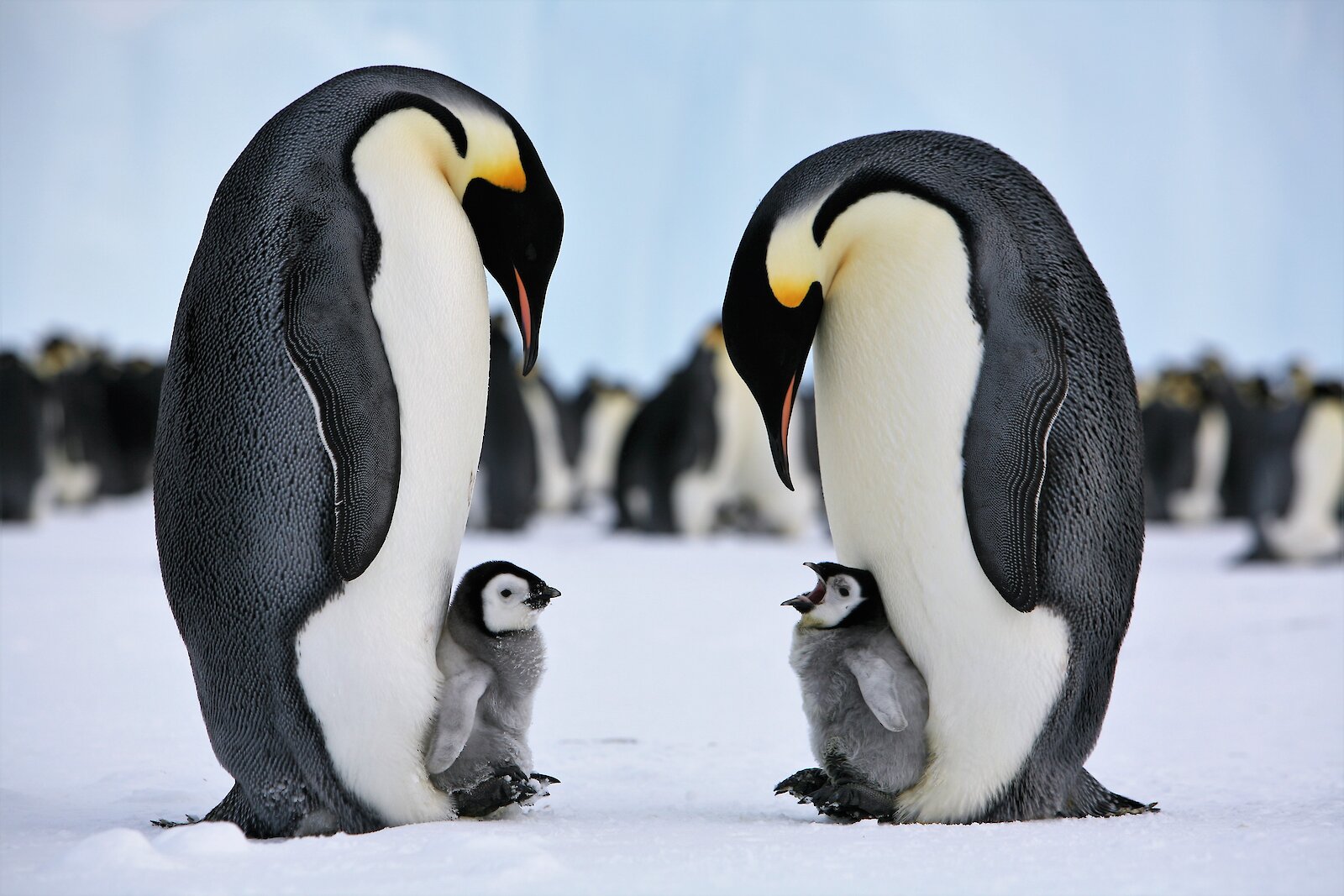 A Greenpeace mission investigates the impact of the climate crisis on distant colonies of this species in Antarctica.
Greenpeace sought to highlight the work of a group of scientists exploring the effects of the climate crisis on Antarctic penguin populations on World Penguin Awareness Day, January 20.
The Arctic Sunrise, a Greenpeace ship, has landed on the Antarctic Peninsula to conduct groundbreaking research in remote penguin colonies, many of which have never been explored.
A team of scientists from New York's Stony Brook University will be on board to examine the effects of a fast changing Antarctica on this vital sentinel species.
Species that act as sentinels
A sentinel species is a living being that, like sharks, bivalve mollusks, honey bees, or penguins, can accumulate more pollutants in their tissues as a result of increased exposure to the environment, or can be used to detect risks to humans by providing early warning of a danger, such as the effects of climate change.
The pace of climate change's impact in Antarctica is wreaking havoc on penguin populations. Greenpeace's most recent voyage to Antarctica discovered that chinstrap penguin colonies on Elephant Island had collapsed, with some colonies losing as much as 77 percent of their population in the last 50 years.
"Penguins are an iconic animal on our planet, but they are suffering from the climate and biodiversity crises. We're heading back to sea to see how the climate crisis, as well as other pressures like commercial fishing, are harming penguins on the Antarctic Peninsula and in the Weddell Sea "On board the Arctic Sunrise, Louisa Casson, campaign manager, remarked
There has been no progress in preserving the waters.
"There has been no progress in conserving the Ross Sea's waters since it was designated as a marine protected area in Antarctica in 2016. Governments are moving at a glacial rate, despite the dramatic changes that this paradise is undergoing. The Antarctic Ocean Commission is failing to deliver on its pledges "Pilar Marcos, Greenpeace Spain's Oceans Director, agrees.
"Governments must build additional ocean sanctuaries in the Antarctic and agree at the United Nations on a historic Global Oceans Treaty," she says.
In March 2022, world leaders will gather at the United Nations to agree on a new Global Oceans Treaty. This will replace the patchwork structure of global ocean governance that has allowed destructive activities to flourish while biodiversity has been rapidly declining. It would also be a critical step toward ensuring that at least 30% of the world's seas are protected by 2030.
Article Author Gerluxe Image: antarctica.gov