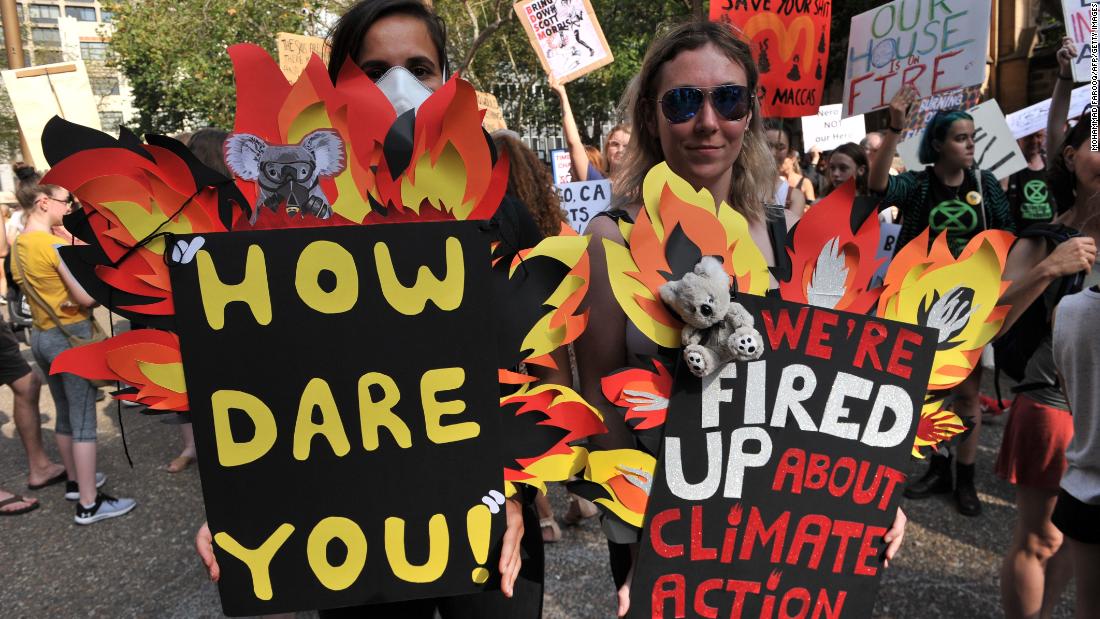 The Southern Cone of South America is experiencing a historic heat wave, with maximum temperatures in Argentina, Uruguay, Paraguay, and southern Brazil exceeding 40 degrees Celsius. An Argentine expert responded to the issue of the day on Twitter: is it the fault of humans?
Temperatures in Argentina have risen in recent decades, according to Argentine climatologist Leandro Baltasar Daz, a member of the Sea and Atmosphere Research Center (CIMA), an institute formed by the National Council for Scientific and Technical Research (Conicet) and the University of Buenos Aires (UBA), with the warmest years in the country's history occurring after 2010.
Through a Twitter thread, the expert pointed out that there have been changes in average, maximum, and minimum temperatures in different seasons since 1961, and that minimum temperatures are also rising.
Although this trend does not necessarily mean that temperatures will rise year after year due to cyclical climatic phenomena such as El Nio or La Nia, which have an impact on both greater warming and cooling of temperatures primarily in the Pacific Ocean's coastal region, the fact remains that climate maps are increasingly showing reddish colors, indicating higher temperatures.
Temperatures rose dramatically in the first two weeks of January, and it is expected that starting on Thursday, January 13, several countries will experience record highs, as has already happened in Argentina's Patagonian region, where the cities of Rivadavia and San Antonio Oeste recorded temperatures of 45°C and 44°C, respectively. These are the warmest temperatures since 1980.
In Uruguay, the temperature nearly reached 42 degrees Celsius in the city of Salto in the country's northwest, and meteorologists predict that it could break the country's previous record of 44.5 degrees Celsius, while Paraguay had already experienced its second hottest day in history with 45.3 degrees Celsius in December.
Meanwhile, due to greater humidity in the south of Brazil, "heat indices with thermal sensations of 50 oC to 60 oC could be reported."
Extreme temperatures of 45°C to 47°C, more normal during the Middle East summer, are expected for the rest of the week, according to Metsul, a Brazilian meteorological service.
According to the weather service, an exceptionally hot air mass will primarily affect central South America.
According to Diaz, "heat waves" are "an unusually hot period in which maximum and minimum temperatures exceed, for at least three consecutive days and simultaneously, specified values that vary by area."
According to the Intergovernmental Panel on Climate Change's Sixth Assessment Report, which was mentioned by the specialist, these times are becoming more common not only in Argentina, but around the world, and are a result of human action.
Both the increase in average temperatures and the increase in heat waves can be attributed to global warming, according to Daz, but it is not required to ascribe each heat wave to the global phenomenon.
This is because heat waves were already affecting the region before temperatures began to rise significantly as a result of human activity on the globe.
There is, however, grounds for caution. According to CIMA research, these waves are five times more likely to occur as a result of global warming than they would be in a world without it. It's also worth noting that they've become more intense.
However, he concluded that "for the time being, there is no quantification or better accuracy" on the effect of global warming in this particular incident.
Article Author Gerluxe Image: CNN