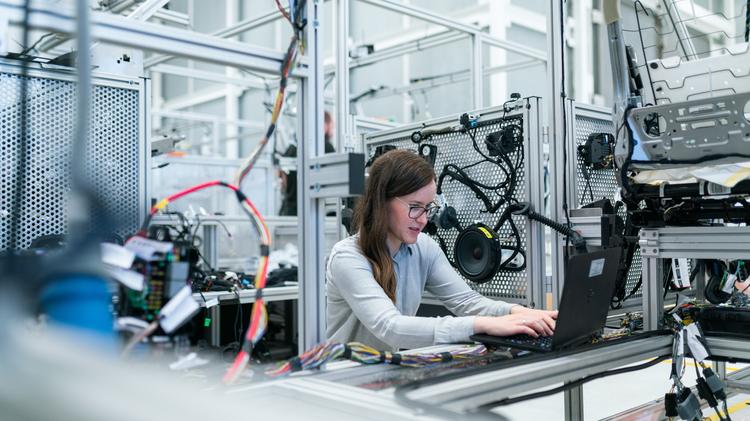 Smart glasses are being used to combat climate change.
Fuel cells from Plug Power generate clean energy all over the world. The business teaches its engineers more accurately than ever before – remotely – to keep them functioning.
In the small American town of Latham in New York State, a joint venture founded by an energy supplier and a producer of measurement technology went to work in 1997. Their objective was to research fuel cell technology and turn it into a market-ready product under the name "Plug Power." That moment came two years later, when the little startup delivered its first stationary fuel cell units. The company, as well as other fuel cell-based products, went public shortly after. Plug Power is currently worth more than 12 billion euros on the stock market. Plug Power devices are used by Walmart, Amazon, BMW, and other well-known companies.
Successfully anchoring innovative items in the market also necessitates exhibiting a particularly advantageous approach to long-term support for Plug Power. As a result, turnkey, ready-to-install hydrogen solutions targeted at developing the global green hydrogen economy, as well as the company's efforts to always have highly experienced engineers and technicians, are at the company's heart.
Plug Power technology is most commonly encountered in forklifts, where massive batteries containing toxic metals and acid are replaced by fuel cells. The only byproducts of hydrogen power generation are water and heat. Although the technique is straightforward to outline, the path to achieving it is far more complicated. To ensure that nothing goes wrong, Plug Power's customer care team maintains the technology on a regular basis, just like any other solution in a high-traffic area.
Solution for mobile phones
Since the company's inception, thorough employee training and keeping their experienced service engineers up to date with the latest technological developments through new training opportunities have been critical to achieving this goal; hands-on exercises and close collaboration have been essential to achieving this goal.
Due to travel limitations enforced as a result of the pandemic in 2020, Plug Power was unable to conduct courses for its staff in its own training center in the Chicago area. The company sought a mobile solution that provided the same benefits as the prior face-to-face training courses, and discovered it in a German company that has also pioneered an entire industry: remote solutions specialist TeamViewer from Göppingen.
Training sessions with smart glasses
Plug Power produced remote training kits and sent them to engineers around the United States so that they could conduct their own training sessions. A laptop, numerous workbooks, smart glasses, and a WLAN access point are included in the kits, giving engineers everything they need to get started training right away.
The smart glasses training sessions take the learner step by step through the course content. This frees up his hands to focus on the training unit's tasks and movements. With TeamViewer's integrated remote help system, if the engineer has a difficulty during the training session, a supervisor is simply a video call away. This allows training participants to talk about problems face to face and fix them right away. Simultaneously, the technology aids in the reduction of CO2 emissions that would otherwise be produced by traveling to the training center.
Combating global warming
The remote training solution complements the corporate strategy perfectly and at the right time, according to Richard Grossert, Plug Power's director of training and safety: "We are now better equipped to drive the paradigm shift taking place in the power, energy, and transportation industries to address issues such as climate change and energy security."
A glance at the international Climate Change Performance Index, which tracks the efforts of the world's largest CO2 producers in the fight against climate change, demonstrates the value of Plug Power's commitment to low-emission fuel cell technology even in its home market: the US is currently ranked 61st.
Article Author Gerluxe  Image: bizjournals