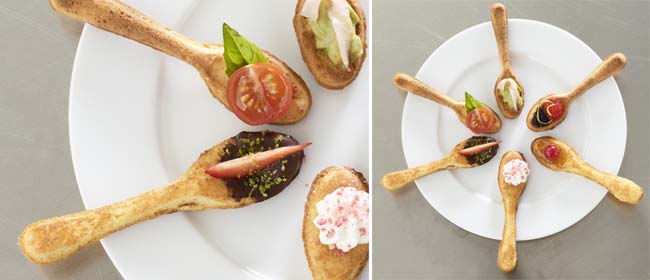 Sustainable climate change solutions in Spain include edible cutlery and plastic-free deliveries.
Up to a hundred countries have pledged to cut methane gas production by 30 percent.
It contributes a fifth of global warming and accounts for 80% of the carbon footprint associated with dairy products. The food business is undergoing a transformation to become more environmentally friendly.
Ruminant methane and nitrous oxide emissions, such as those produced by cows, account for 80 percent of the carbon footprint associated with dairy products. A variety of cheeses produced from cashews, almonds, and pumpkin could be a more sustainable option.
Sergi Leciena, Väcka's sales manager, explains to laSexta that this eliminates the use of animals in the cheese-making process: "You start with a vegetable foundation and go through a fermentation and maturing process until you reach a finished product that looks and tastes like animal cheese."
Every year, 36.4 billion units of plastic cutlery and straws are manufactured in the European Union alone, so why not use gluten-free rice flour knives and forks? Voilà founder Laura Gispert says they can perform the job and then you can eat it.
Fruits and vegetables often pass through four intermediaries before reaching the consumer, including transportation, cold storage, and more transportation. What if there was a single point of contact that brought farmers and restaurateurs together?
According to Alvaro Perez, co-founder and CEO of The HarBest Market, the carbon footprint is reduced by 26% compared to the usual supply chain, and waste is reduced by 25%.
In Europe, 8 million tons of plastic are used to wrap food and beverages each year. What if we shopped in a plastic-free market and drove our purchases home in electric cars? Re-pot Market co-founder Alejandro Roset advocates for a plastic-free market with reusable packaging that may be reused.
Article Author Gerluxe
Image: sweetlivingmagazine